Testimonials
Read what clients are saying about Mound Hill Whitetails, the premiere Ohio whitetail club.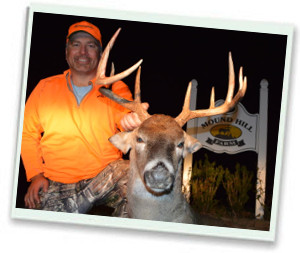 Jason,
I am a first year member - very glad I have joined.

When I was looking for a hunt club, I was looking for several key aspects.
1st was land that offered excellent hunting; a track record of producing good deer. Southern Ohio was a targeted area having produced some giants over the years.
2nd was to find a club that had guys serious about growing big deer - letting young deer walk... A group of guys that collectively could help each other by practicing QDM.
3rd was to find an owner of a property / club that was a "straight shooter". I was looking for strong leadership of the club. Ultimately, an owner of the club that cared.
Moundhill Hunt Club delivers on my three key areas:
1. Awesome hunting in Southern Ohio - deer get big!
2. Members that I have met are good guys and serious about hunting big deer!
3. Jason has gone out of his way to make me feel comfortable. As a new member you are not really too sure how everything works but Jason's been there when I have questions.
How much do I like Moundhill Hunt Club?
I really have enjoyed the club. I have recommended Mound Hill to two of my friends who have since joined.
Oh, and I shot a 10point last season!
Thanks,
Dave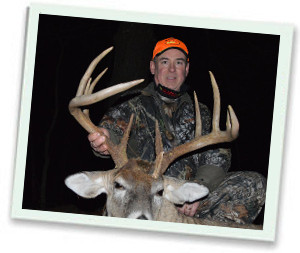 Jason, can't wait to get back out there to grow some big bucks. 2016 will be an outstanding year and will get better every year after. I can't tell you how glad I am that Greg reached out to you and we were able to hunt with Mound Hill. And obviously I can't thank you enough for being able to harvest a personal best.
Jeff P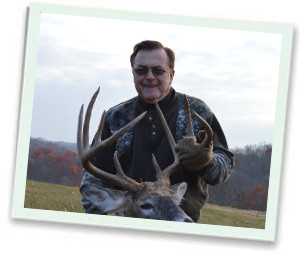 This year marks my fifth year as a member of the Mound Hill Hunt Club and my results speak for themselves-130, 145, 149, and 153. Four out of five years harvesting mature whitetails isn't bad! The Mound Hill Hunt Club is a special place with special people!
John L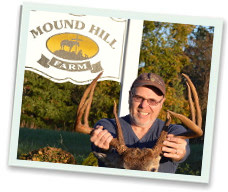 When scouting for a hunt club to do some trophy whitetail hunting in Ohio I came upon Mound Hill WhiteTail Hunt Club web page. I read the blog and decided to give land owner Jason Snider a call and I am truthfully glad I did because when speaking with Jason I was convinced that this place was special. He took the time to explain what his hunt club was all about and what he was striving for in the future of his club. They have an outstanding group of members and caretakers and their land management program is top notch from the food plots to giving the deer all they need to become trophy white tails starting with nutrition, very low hunting pressure and of course most important age. Giving a deer the time to become a mature trophy is very important to have a successful hunt club and Jason and the Mound Hill team do just that. From the day I arrived on the farm I was treated very good and I felt like I knew these fellas for a life time, they really went out of their way to make me feel at home and the members that were in camp did the same. So if you are looking for a great place to take advantage of a mature whitetail of a lifetime, just take the time to contact Mound Hill Whitetails, I don't think you will be sorry. "Thumbs up to Jason and his staff," keep up the great work you do to make this all possible.
And thanks again,
Jim H
Dear Jason and Carrie,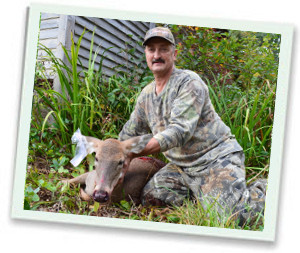 First and foremost, I want to thank you for allowing me to enjoy your beautiful property there at Mound Hill. It was a privilege for me to be able to just soak up the spirit of your property. The harvest is safe in our freezer and the steaks I have eaten are delicious. Morgan and I look forward to a long winter of great eating. As I stated before, Gary was great! Helping me get my deer out and his general conversations were more than appreciated. Thank him again for me please. I look forward to my return again. I go to the website almost every day to see the harvest records and just look at all the photos. Thanks again for my membership-

Stephen Gardner
Vermont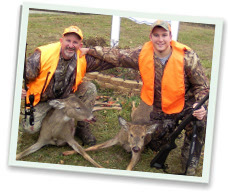 Absolutely one of the best hunting trips I've ever been on. People need to understand it's not all about the kill. I seen some absolute "GIANTS", but they were young deer. I can't wait to go back next year. Was a GREAT graduation present for my SON, and a wonderfull way to say I LOVE YOU LOGAN, and I'm so proud of your decision to join the NAVY. So many thanks to JASON, and GARY for the opportunity. You have things going the right way there.

Tim and Logan Davis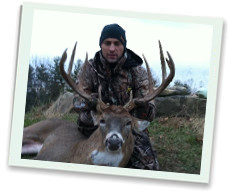 Thanks again and thank you for allowing me to join the MHHC. Can't wait for turkey in the Spring and deer next year. I had a great time and met a lot of great people. By far my best season yet. Almost forgot to tell you, the ODNR was at the processor last night and they checked out my deer. They said it was at least 5 1/2 years old.

Kevin Yannone
Jason,
It was an extreme pleasure to meet you this weekend at Mound Hill. Jordan and I thoroughly enjoyed our stay. What a great Father/Son trip. We had some very special time together, a memory that no one can take away from us. Jordan has a very high level of passion for hunting and it creates time for he and I to really enjoy the outdoors. Jordan never fully admits it, but I believe his decision to not play college football was heavily influenced by his desire to have time for hunting.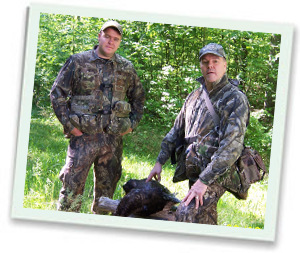 He had quite a few extended weekends in college where his buddies were out partying or playing football and he was home hunting with Dad and sometimes without Dad.

Byron Long
Jason,
Thank you again for allowing my Father and I to turkey hunt Mound Hill this past weekend. We really enjoyed our time on the farm and getting to meet you. The property is amazing and you have a great thing going. It is refreshing to see someone who is willing to put in the time and effort needed to allow the property to reach its full potential. Joining the hunt club is something I am very interested in and would strongly consider joining next year if the opportunity presents itself. If you don't mind keep me on the list to receive the text messages about the hunt club. Keep up the good work and good luck!
Thanks,

Jordan Long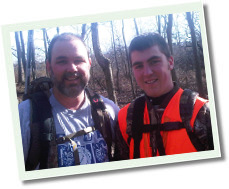 Jason and Carrie,

Thanks so much for taking such great care of John and Dylan! They had nothing but good things to say about you both and their hunt together! Hope you enjoy a beautiful New Year!

- Tami Wyatt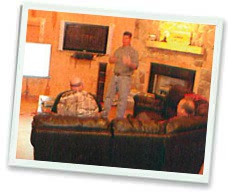 "Dear Jason, Thank you once again from the bottom of my heart for allowing us to hold our bowhunting ministry retreat at Mound Hill Outfitters. It was great to be back and Randy & Teri couldn't have worked harder to make us feel comfortable and welcome.
After dinner each night we held our Manhood discussions. With our smaller group we were able to really go deep in transparency, accountability and prayer. We even did an exercise over two nights where each man wrote their Mission Statement for their lives. Both Glenn & Bill found this transformational and actually confirmed and gave focus to how they will work for the Lord in the future.
We truly appreciate your partnership in His ministry!
Tom Ryan
Pro Staff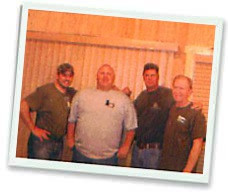 "Dear Jason, I want to personally thank you for allowing Ironman Outdoors the opportunity to hunt at Mound Hill. What a beautiful place you have. The cabin was warm, inviting, and the entire operation was first class.
First, I would like to compliment Randy on all the hard work he put into making our hunt a great experience. Without his guidance and all the preparation he did prior to the hunt, it would not have been a success. Believe me I know how hard it is to cut trails and hang stands, because I have physically labored in such endeavors. Randy was right on when he explained how the deer would be traveling the day I harvested my first deer using a bow. I have harvested many deer using a rifle and shotgun but to be able to use a bow was the ultimate experience. I just can't express in words the heart pounding emotions that were felt while going through the shot. Only those who have experienced it will understand. I will never forget this experience and will always cherish those moments.
It was such a delight to have Teri as our personal chef. She is truly a great cook and prepared the very best meals for us. It was especially nice to come in at night and have a warm meal ready and waiting for us. She really kept us going by having sandwiches ready for us to take into the field for lunch. Teri added a very special first call touch to the operation.
Please pass on to Randy and Teri how much I appreciate their help and kind generosity.
Jason, you have a special place at Mound Hill. I believe it is a Blessing from God and server His purpose in all who enter its place. It is restful, peaceful, and the presence of God can be felt there. It was indeed an honor to have been there and shared the experience with Randy, Teri, Tom and Bill. I do hope one day I can meet you and shake your hand for letting Tom, Bill, and me come to Mound Hill. I will never forget my time there.
Until then, may God richly bless you and keep you.
A Brother in Christ
Glenn E. Bell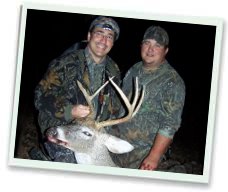 "Hi Jason, A quick note of thanks.† I had a memorable experience at Mound Hill Farm this past week. The lodge was very accommodating and your parents and guides took care of†every need.† My guide, John Fields is a kind, knowledgeable and dedicated guide.† He always took time to explain stand placements and†provide information.† Plus, he guts a quick deer.† You have a real variety of places to hunt and we saw deer daily.† ††I hope to be able to return.†You have a†great operation."
Jim Abriola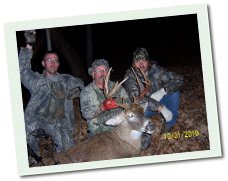 "This is my 2nd year as a member of Mound Hill Hunt Club. Although I did not harvest a deer in 2009, I had some great hunts. I saw coyote, turkey, bobcat, and lots of deer (bucks and doe). I did see several shooter bucks but was not able to get them within bow range. Iím sure you will agree that was a very eventful season of deer hunting. But that was last year! Now let me tell you about 2010. On October 31, 2010 at 6:20 pm I was fortunate enough to double lung a 135 inch 10 pt. He had good mass, good tine length, a good inside spread and was 3 Ĺ to 4 years old. I had an awesome experience with this hunt; a memory I will never forget! Hunting at Mound Hill is so exciting and Jason is so very accommodating. When I killed my buck that evening, Jason and several club members in camp came to my rescue; helping me drag my deer to the mule (ATV) and helping hang it. It was the most exciting day of deer hunting I have had in my 40 plus years in the deer woods! I want to sincerely thank Jason Snider his parents, John and Marilyn and the membership of Mound Hill for making my time in camp so enjoyable. You truly can make memories for a lifetime with the Mound Hill Hunt Club. I canít wait for 2011!!!!"
Jim Olenick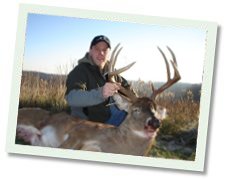 "From the family atmosphere and southern hospitality to the experience and unmatched knowledge of the guides and owners, Mound Hill Outfitters offer a truly exceptional hunting opportunity that very few can match!"
Scott Hoffman



I joined Mound Hill Hunt Club (MHHC) in 2009 for the opportunity to hunt fair chase TROPHY whitetails. My MHHC experience could not have been better! The amount of time Jason has dedicated to Quality Deer Management is evident with your first step on Mound Hill Property. The buck to doe ratio, the size of the deer (both body and antler) is truly impressive. The Lodge and scout cabins are five star accommodations. The millennium tree stands Jason uses will allow you to stay on stand all day! Everything about MHHC is top of the line quality and quantity. My favorite hunt of 2009 was watching deer after deer stage on a ridge prior heading down to the corn field to feed. I watched two of those deer,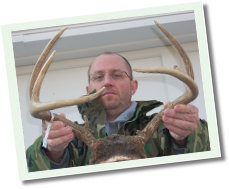 about an hour apart, lie down at the base of my tree stand. I actually had to stay in my stand for 2 hours after shooting light to avoid spooking any deer. I will never forget that hunt! Not only does Jason offer you his farm, but you also become a member of his extended family. Both Jason and his parents go out of their way to ensure you have the best possible hunting experience!
MHHC is a professional club for serious hunters that want the opportunity to harvest a once in a lifetime deer. If you want to hunt big deer with good people in a family atmosphere, this is the place! Just donít tell too many people!
Tony Weckerling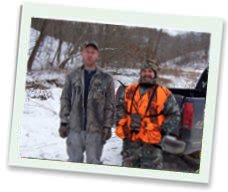 I had the pleasure of hunting at Mound Hill this year. First ever muzzleloader hunt in January. It was an incredible hunt with Jason and his family. I've never met people so warm an caring. The hospitality was beyond my wildest expectations. The evenings spent together were very relaxed and pleasant, with no tension from the first moment I met them. The home cooking was delicious, and I am very picky, Mrs. Snider went outta her way to make sure I had a very good meal an plenty of it, I did not go hungry!!!! As for the hunting, it was spectacular!! There was no shortage of deer, especially considering the brutal conditions we faced, temps in the single digits, wind, and snow!! But thru it all Jason worked very hard to put me on deer, and he did. But as hunting goes the mature deer of Mound Hill did not cooperate with us. Mound Hill is the perfect hunting destination in my books, an I am already booked to go back this fall for bow season, along with my father!
Mr. Pelcher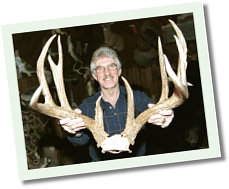 I want to thank you and your staff for the excellent job that you folks did by taking care of me and my four hunting buddies during our week hunt on Mound Hill Outfitters (MHO) properties. I did manage to completely miss-judge the distance and shot over the back of a big 155" plus P&Y 8 point buck on day 4 of my hunt. The other 4 hunters that joined me all saw shooter bucks during our MHO hunt. Everyone wants to return soon to try again to harvest some of those big Ohio bucks that roam your MHO properties.
You and your staff run a top notch hunting operation at MHO and really do a super job trying everything possible to put your clients onto some of those big bucks. The meals and guide service was second to none. I have hunted with many outfitters in my time and your operation is as good as any that I've hunted.
If anyone is looking for a quality deer Ohio hunt... have them contact me as a reference for MHO.
Good Hunting and keep up the good work at MHO
Johnny Buck, 540-775-3225, http://www.jrb-hunts.com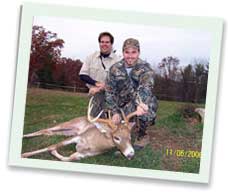 "Hunting with Jason and his family has been a great experience. They are all very friendly and hospitable. Jason's enthusiasm for hunting is one of the many things that makes hunting with him in Southeastern Ohio so much fun. When I shot my deer Jason bent over backwards to make sure that he could be there to help me remove it from the woods, get it checked in and to a butcher shop. He will help you in any way he can to make sure that you see deer when you're on his land. Thanks again Jason!"
-Brian Lauer - PA
125 inch bow 2006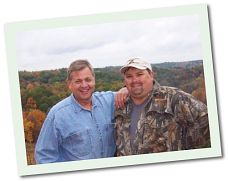 "Hi Jason: I just want you to know, and please feel free to pass my comments on to anyone who is considering a hunt with you this year at Mound Hill, that I thoroughly enjoyed my time with you last year and while I did not manage to arrow a buck, I did see some very nice deer that I elected to pass on. My retirement, fixed income, status does not permit me to take a guided hunt each year but I can guarantee you that if I decide to return to Ohio to go after those monsters that I know you have on your property, I will for sure book the hunt with Mound Hill. Best wishes for a great 2008 season!"
John Gerber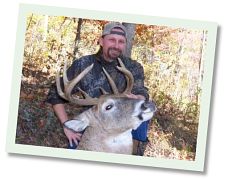 "Jason Snider is a honest and respectful whitetail conservationist. He shares his home (lodge) and knowledge of the deer on his farm with you. During my 3 years hunting M.H.F., I have enjoyed hundreds of acres to hunt w/ food plots and pre-hung tree stands. It has been an enjoyable experience. Thanks Big J!"
Sincerely,
Ed Shenberger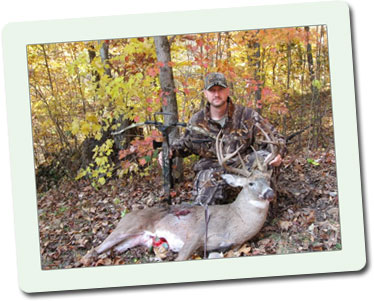 "After a peaceful ride threw the WV Mountains and into Ohio I arrived at Mound Hill Hunt Club to be greeted by Jason's parents. Great people may I add!! I was taken to my cabin and made arrangements to meet with Mr. Snider the next day to show me the hunting ground.

I hunted the next morning in a stand that Jason had shown me in a earlier summer trip to Mound Hill. After that morning's hunt I meet with his dad and he showed me around. He told me of a small food plot on top of the ridge behind the cabin I was staying in. He had some luck there in the past. I hunted there that afternoon and saw a lot of deer including a rutting buck that responded to the can. It was too late to tell what he was, so I settled in on that spot for the next two days. I was seeing deer every setting, so I decided to wait it out.

On my third day in camp I hunted from before daylight until 1:25 PM on that oak ridge food plot. I could not get out of the tree to grab a quick bite, because I had deer bedded down all over that oak ridge. I finally made it back to the cabin at 2:00 PM. I ate and returned to the ridge and settled back in the stand at 3:00 PM. Probably should have stayed all day. I was covered up by deer again by 4:00 PM and just before shooting light ended I heard a buck roar down the ridge. The first doe shot across the food plot and the second crossed the tractor path to the food plot I was sitting on at 15 yards. The buck luckily crossed with the second doe right where I needed him to at 20 yards by the White Oak Tree I had been ranging for three days. The rest was left up to my Excalibur Crossbow and my 125g Spitfire. They did there job and my 142" 10-pointer was done and recovered by 7:00 PM.

Thanks to Jason Snider and all his family that make up Mound Hill Hunt Club for my great hunt in Southern Ohio.
Give him a call and experience the thrill of hunting Mound Hill. "
Sincerely,
Todd Meadows
Try Mound Hill Outfitters, your Ohio whitetail guides.