CLIENT LOGIN
Mound Hill Hunt Club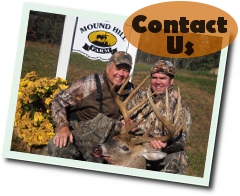 Welcome to Mound Hill Whitetails, Ohio's premier service for trophy hunters looking to harvest a giant SE Ohio whitetail. At Mound Hill we provide FAIR CHASE trophy whitetail hunting on our privately owned farms in Southeastern Ohio. Mound Hill is a hunting service focused on placing clients in front of trophy whitetail deer. And results matter!
Ohio Trophy Whitetail Deer
With an operational area spanning over thousands of acres, we strive to offer our clients the best experience SE Ohio has to offer. Our properties feature developed food sources, waterways, private sanctuaries, and thick bedding areas, all vitally important for producing trophy whitetails. The four key elements essential to growing and holding mature bucks are age, nutrition, genetics, and large contiguous land holdings - at Mound Hill we have them all! Harvesting trophy bucks and giving back to our land is something taken very seriously at Mound Hill.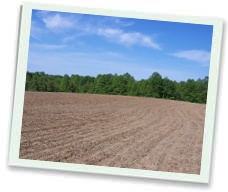 2018 marks our 16th year of providing hunters with first class opportunities and exceptional results. Managing deer and habitat for trophy bucks is our trademark. Come see what makes our service so uniquely special and why Southeastern Ohio is gaining national recognition for world class whitetail deer hunting. As a client. you will experience a wholesome atmosphere, establish incredible friendships, and hunt on well managed private property. Simply stated, Mound Hill offers the finest in Ohio trophy whitetail deer hunting.
Hunting Trophy Whitetail with Mound Hill